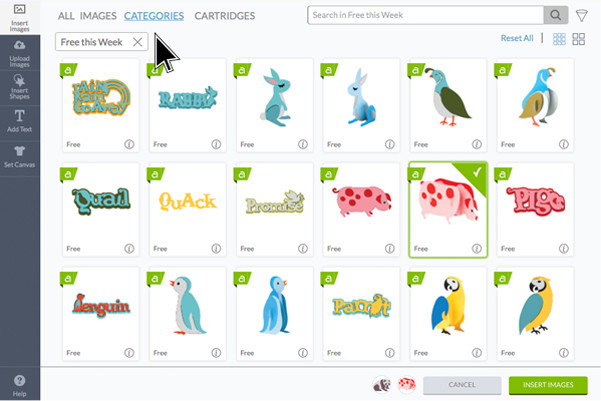 How to Access Free Images in Design Space®
Log into Cricut.com/design. Click on "Insert Images" and select "Free this Week" under the Categories tab. See this week's free images here.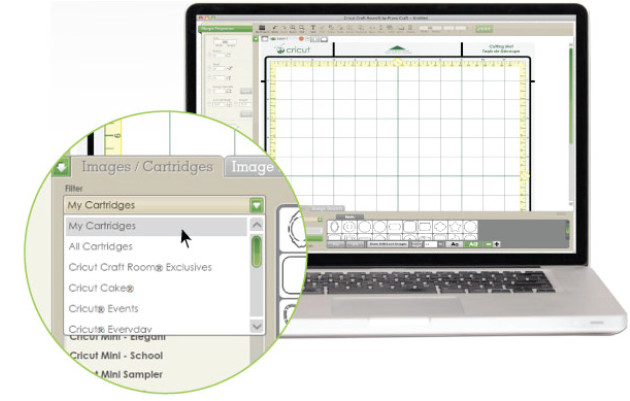 How to Access Free Images in Cricut Craft Room®
Log into your Cricut.com account and open the Cricut Craft Room design software. Go to the Image Drawer at the bottom of the screen and select the cartridge drop-down menu. Select My Cartridges, and you'll find this week's image set added to your cartridges list. Remember, you can only cut these images for free this week. Next week, we'll have a new free cut for you!